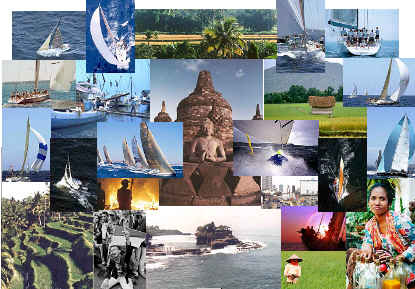 The activities of the club have resumed on 14 of October with our first race. We were very happy to see again 5 boats participating at the first race. Thanks to all participants . As this was a first race sine a long time no official ranking is made but handicap calculation is now initiated.
Next race on 23 of June
We advise all sailors who wish to sail in Indonesia to contact us in order to be well-informed on the hurdles that you can encounter in this country. New regulations are being implemented creating even more confusion and rumors on the subject of sailing in Indonesia. A real opportunity missed in a country that has so much to offer and gain from a coherent and friendly policy for the sailing community.

Last updated 12-Jun-13